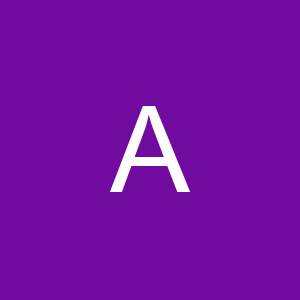 Collaborative Planning Manager - Morrisons (TO-B347C)
Found in: Whatjobs
Description:
Description
Collaborative Planning Manager - Morrisons
At Budweiser Brewing Group, Challenge Accepted isn't just a phrase; it's an attitude!
That's because we're the world's largest brewer, with iconic brands like Stella Artois, Corona, and Budweiser.
We're a team of curious individuals who see every challenge as a new opportunity to do something incredible. We're inventive people who thrive and take ownership of our success. Because we're owners, we take results personally.
We dream big, seek new challenges, and push the boundaries of what's possible.
The role:
Budweiser Brewing Group's (BBG) key operational point of contact for Morrisons Supply Teams, BBG Commercial & BBG Supply Chain Teams Responsible for the day-to-day operational processes between BBG & Morrisons eg. forecast volumes, promotional planning & phasing, seasonal and event planning, BBG inbound service performance, Morrisons DC to store service performance & Morrisons store 'on shelf availability' Daily liaison between Morrisons, BBG Commercial Team, Forecasting, Front/Back Office, Supply Chain, regarding changes in demand volumes, phasing, supply issues etc. Key link between BBG Commercial team, BU & Virtual teams, BBG Supply Teams & Morrisons Supply Team. Own Morrisons Cost To Serve process, to look at the opportunities for implementing supply chain efficiencies, negotiating mutual cost saving benefits for both BBG & Morrisons, without impacting internal costs or service level In addition to Morrisons, develop the role for Waitrose within the BBG Commercial Team and the customer Main Accountabilities:
Ensure BBG KPI's are agreed, monitored and achieved on an ongoing basis Ensure Morrisons KPI's are agreed, monitored and achieved through regular review and JSP planning sessions Lead the account forecast, with Commercial, to align on total volume and phasing to support the operational forecast key metrics and deadlines. Develop operational relationship with Morrisons to ensure we maintain status and support continuous improvement initiatives. Develop JSP priorities to achieve mutually beneficial, aligned to commercial strategy. Work closely with Morrisons Supply team & Morrisons systems, to review & influence change across end to end Customers & BBG Supply Chain Based in London there is a requirement to undertake periodic meetings and planning sessions at Morrisons Head Office in Bradford. Weekly contact with the Supply and Forecast contacts to manage shared KPIs Ability to understand and make recommendations on key Commercial / Replenishment / Supply & Inventory issues affecting joint business performance through to on shelf availability End to end planning of events, NPD and range change. Lead internal BBG Supply conference calls & communications re Supply issues eg with BSC & Inventory deployment teams as required Manage 60+ SKU's across the end to end supply chain Lead and update the Cost to Serve opportunities between both BBG and Morrisons to find ways to optimise the Supply Chain Processes Develop the role within Waitrose, taking the lead in forecasting, promotional planning, range changes, supply projects and KPI & performance management with the customer & BBG Commercial Team
Qualifications
Responsibilities, Scope and Technical Skills:
Represent BBG in Customers Leading Edge activities ( forecasting review etc) Proactive identification & communication of opportunities to improve ways of working & overall relationship with Customers Minimum A level standard Ideally Degree Level or equivalent through experience Strong working knowledge of Excel & ability to learn & utilize various reporting tools eg. Customer system Excellent planning ability & able to work on own initiative Excellent communication skills & ability to operate at all management levels both internally & within customers Strong presentation skills Good attention to detail, with the ability to apply the correct solution for the right situation Flexible approach to working situation , workloads & team role Highly structured & systematic approach to delivering business solutions Excellent team player , able to develop strong relationships with colleagues & peers Leads by example & lives the company's values Anticipates change, plans & adapts as needed to an evolving environment Desirable to have knowledge & experience of BBG Supply Chain and / or Commercial an advantage Proactively seeks opportunities to increase value by raising standards & championing best practices What you can expect from us:
In this role, you'll have the potential to transform our business and your career. You'll get the support and mentor you need to succeed. We're a meritocracy, with plenty of room for growth and development, so you know your hard work will be rewarded. We encourage you to think big and
go after your goals. You'll get to be creative, work with international teams so you can build a global network and have direct control over your career and where it takes you.
As the leading global brewer, we are committed to bringing people together for a better - and more equal - world. A more equal world starts when everyone can thrive. At Budweiser Brewing Group, we value the diversity of cultures, perspectives, skills, and experiences within our workforce. We strongly encourage women, people of color, LGBTQ+ individuals, people with disabilities, and members of ethnic minorities, foreign-born residents, and veterans to apply.
If this sounds like the incredible opportunity you've been waiting for, apply today!
London, United Kingdom
Ab InBev