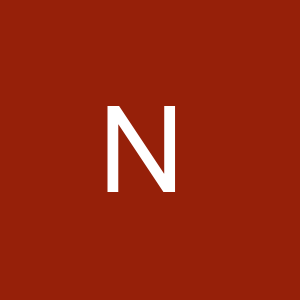 Advanced Practitioner - Early Help (TO-B4CB2)
Found in: Whatjobs Premium
Description:
The Role
The role has a broad remit which adapts to meet the needs of the service, but its focus is to develop a strong partnership lead in the professional and practice development of the Early Help workforce.  To do this you will need a broad understanding and knowledge of the national and regional Children's social care landscape and an appreciation of the challenges and opportunities of working in a partnership context. 
You will also support the development of reflective and relationship based practice; facilitate learning opportunities and develop relationships and networks internal and external to the organisation, all designed to improve the delivery of services for children, young people and families in NEL.
You will advocate good practice and create a learning environment which enables them to increase their skills, knowledge and confidence - Which places the child at the heart of practice. How You Can Make a Difference
We are looking for a practitioner with at least four years' experience of working in Children and Family Services:-
Is able to Co-ordinate and support multiagency governance at strategic and operation levels
Engages with and supports all agencies to act as part of the early help partnership.
Offering opportunities in relation to workforce development and supports agencies to engage with a borough wide practice model
Is able to Collaborates with partners to increase funding / bidding opportunities. Completing and submitting bids and application for partnership funding.
Works with partners to understand resource shortfall
Is a confident practitioner with high levels of professional knowledge and exemplary practice
Is able to develop and maintain effective and mutually beneficial working relationships with senior and peer colleagues and other professionals, able to provide objective challenge when appropriate
Has a genuine interest in developing and supporting the practice of our professional workforce
Role models professional behaviours and a positive outlook
Is organised, self-motivated and emotionally resilient
Is able to work flexibly and be adaptable when working in an environment where priorities can change quickly
Has a keen eye for detail and the necessary skills to research best and emerging practice and translate into sustainable operational process & practice
Is confident in delivering training, mentoring others and providing professional case supervision when needed
Still believe you can make a difference.
All applicants are advised to carefully read the information provided in the Role Profile and Employee Specification and provide clear evidence to support their application paying attention to these documents.
If you require an informal discussion about the role please contact Matt Clayton, Head of Early Help on 07908768807 or email matt.clayton@nelincs.gov.uk or Sarah Impey, Principal Social Worker on 07814212929  or email sarah.impey@nelincs.gov.uk
3 weeks ago
East Yorkshire, United Kingdom
North East Lincolnshire Council