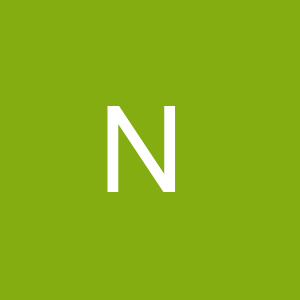 Collections & House Officer (TO-A1C55)
Found in: Adzuna
Description:
We have a unique opportunity for someone who is passionate about great conservation. As the Collections and House Officer (formerly House Steward) you'll deliver the care and presentation of this highly significant collection. Variety is the order of the working day; you'll be involved in everything from general housekeeping and preparing the house for opening, to managing volunteers and delivering visitor experiences, always championing excellence in collections care and conservation.
Accommodation is provided to the post holder for the proper or better performance of his or her duties in accordance with Trust criteria and HMRC rules.
What it's like to work here
Petworth House and Park is a large Baroque Mansion set in a Capability Brown designed landscape. As part of the Collections and House team we hope you will share our enthusiasm for the preservation and presentation of our internationally renowned collection of pictures and sculpture.
What you'll be doing
Reporting to the Senior Collections & House Officer, you will be supervising a dynamic team of Collections Assistants on a day-to-day basis and managing Collection Volunteers. You'll be helping to develop and maintain a well-integrated Collections and House Team and supporting the day-to-day house opening and practical implementation of conservation cleaning regimes in line with NT high standards of presentation.
Ensuring great collection care and management, you will set examples of good practice through your experience and training in IPM, light / environmental monitoring and record keeping. You'll initiate ways to share your knowledge and build on our visitor engagement to highlight our collection, particularly regarding conservation.
Being part of the Collections and House Team at Petworth often involves working at height and the movement of major works of art. Relevant training in the construction and use of tower scaffold and awareness of compliance procedures will be an advantage as you will lead on the use of equipment for the movement and conservation of collections. You must be able to contribute to site-wide duty management on rota basis
To be successful in this role you should be confident in working both by yourself and as part of a team and have some familiarity with alarm systems and emergency salvage procedures would be an advantage.
Our operational opening is seven days a week and our work pattern includes weekends, as well as out-of-hours events, so we also ask for a flexible approach to working hours.
Who we're looking for
We'd like you to have:
Experience of collections management and preventive conservation in a historic house setting with an awareness of Museum Accreditation standards
Experience of supervising the Collection Assistants and volunteers supporting them to work at their best whilst balancing their needs with operational requirements.
Trained in the use of tower scaffold, confident at working from height and able to demonstrate best practice for the safe movement of major works of art using equipment
Advocate of great conservation and engagement with a keen interest in history, historic properties, and conservation of their collections
Great team player with excellent people skills and able to build and maintain strong relationships.
Experience of working with and supervising contractors.
Understanding of relevant compliance, health and safety and emergency procedures.
Able to use own initiative by taking a positive and flexible approach to resolve operational issues
Duty Management experience
A working knowledge of fire and security alarms.
Confident in working without supervision and leading a team
Able to work one weekend day as part of the weekly rota pattern with a flexible approach to covering staff shortages and events
1 week ago
GU28 9LR, Petworth, United Kingdom
Full time
£19,928
NATIONAL TRUST