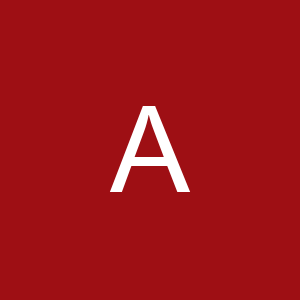 World-Wide Specialist, Amazon Streaming Services
Found in: Joblift
Description:
• Bachelor's degree or equivalent
• Experience in a sales or business development role with a proven track record of success driving adoption of disruptive technologies within enterprise accounts
• Experience in Apache Kafka
• Exemplary knowledge of value selling and sales process
• Good technical acumen with a foundational understanding of the big data landscape
Amazon Web Services (AWS) is proud to be the pioneer and widely recognized leader in Cloud Computing. Our web services provide IT infrastructure in-the-cloud that is used by hundreds of thousands of developers and businesses around the world. These customers range from start-ups to leading web companies to Global 500 companies in industries such as financial services, pharmaceuticals, and high technology.

We are seeking an accomplished go to market executive who can develop and execute innovative strategies to drive Amazon Kinesis and Amazon Managed Streaming for Apache Kafka (MSK) growth at a global scale. This is an exciting opportunity to shape the future of an emerging and fast growing space that will have a significant impact on our customer's strategies. As a worldwide streaming go to market specialist, you will identify and pursue new Analytics market opportunities, create and deliver sales programs that have broad revenue impact, expand strategic partner and distribution channels, and implement new solutions to help customers adopt AWS Streaming services. Close alignment with Amazon's Kinesis and Amazon's MSK product management teams is required to translate technical product capabilities into business solutions that can create customer value across a variety of geographical and vertical markets. You will be the voice of the customer by working with large, strategic accounts to gain new insights around product feedback, business challenges, and overall market trends that can lead to discovery for new customer focused initiatives. You will also work closely with sales teams to educate and train them on new product capabilities, market intelligence, sales strategies, and programs you create.

The ideal candidate will possess a proven track record of overachievement in sales or business development functions with deep domain knowledge of the streaming landscape and technologies that enables them to drive an engagement and interact with business personas at the CxO/VP level. He/she should also have a demonstrated ability to think strategically and analytically about business, product, and technical challenges, with the ability to build and convey compelling value propositions, and work cross-organizationally to build consensus.

Are you a motivated self-starter with an analytical mind? Do you want to work on the forefront of the latest innovations and technologies? Do you seek the opportunity to work with a diverse set of customers, opportunities and markets as part of a team focused on increasing adoption of Amazon Web Services within the EMEA market?

Roles and responsibilities
Design, develop, and execute on go-to-market strategies to grow Amazon Kinesis and Amazon MSK globally
Help define the overall Amazon Kinesis and Amazon MSK go to market strategies and direction
Accelerate adoption of Amazon Kinesis, Amazon MSK and other Amazon Analytics services
Develop strategic relationships with key Amazon Kinesis and Amazon MSK accounts
Serve as the voice of the customer base by providing product feedback to the Amazon Kinesis and Amazon MSK product management teams
Work closely with the product management team to disseminate information to customers, the AWS field teams, and the Amazon MSK and Kinesis partner networks
Work with cross-functional teams including AWS sales representatives and leaders, solutions architects, technical account managers, professional services, and product marketing managers
Identify and pursue new strategic partnership opportunities in the Kafka and streaming spaces to build customer focused solutions
Create and establish channel campaigns that increase adoption for Amazon MSK, Amazon Kinesis and other Amazon Analytics services
Train and enable AWS sales teams on how to uncover new streaming opportunities, engage in compete situations, and position Amazon MSK and Amazon Kinesis' core value propositions and newer capabilities
An MBA / Business background in finance, marketing
A technical background in engineering, computer science, or MIS
Extensive customer network
Experience selling broad Analytics capabilities
London, United Kingdom
Full time
AWS EMEA SARL (UK Branch)