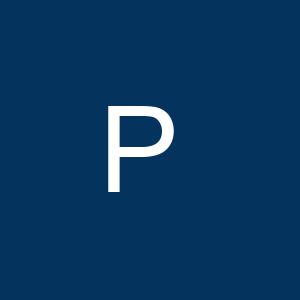 Team Member 2 Nights
Found in: Joblift
Description:
Want to help us bring happiness to the world? Want to join an ambitious and fast growing global biscuits and confectionery business investing heavily in iconic global brands, infrastructure and people? Then this is the place for you.

As proud bakers and chocolatiers and custodians of iconic global brands, we don't compromise on the quality of ingredients in our products or on the people we hire. We are looking for entrepreneurial spirits who share our passion for bringing happiness to our consumers and who embody our Winning Traits.

To succeed at pladis you need to be purpose-led , resilient and positive to succeed here because we expect pace and agility , we insist on collaboration and demand accountability. If that is your thing, then pladis offers global ambition, a clear Vision and roadmap for success, challenge, and unrivalled opportunities to learn and make an impact

ABOUT US
McVitie's in Harlesden is the largest biscuit manufacturer in Europe and we are proud to say that we have been making biscuits on this site for over a hundred years. Located next to Harlesden tube station in North West London, we are home to the world famous Digestive biscuit, as well as Hob Nobs, Rich Tea and Mini Cheddars. We are introducing new, state of the art machinery on some of our lines, and need more skilled Operators to help us run it

ROLE RESPONSIBILITIES
Our Team Member roles work across various areas within the Supply Chain. The Team Member is responsible for the offloading and delivering of materials to both Mixing room and Manufacturing, as well as the loading of finished goods onto trailers. Working as part of a team, Team Members are responsible for operating Fork lift trucks as well as machinery.

The successful candidates will have an understanding of good manufacturing practice, HACCP systems and Health & Safety in the workplace. A flexible approach to work and the ability to cope with a fast-paced working environment is essential, plus:

A current Counterbalance FLT licence
Excellent English Language skills
Excellent Numerical skills
Experience of leading a team
Experience of Autostore/SAP desirable
Previous Warehouse experience
BEHAVIOURS
Our employees consistently demonstrate the Winning Traits and Behaviours at the heart of our culture. They are embedded into everything we do and are a key part of our Interim Review and Appraisal processes. They are also incorporated into our recruitment and selection process for all roles and form a key measure in how we recognise and reward talent.

Our Winning Traits & Behaviours are defined as
Positive - Curious, Optimistic, Self-motivated and Inspiring
Agile - Ever evolving, never satisfied and never standing still
Purpose Led - Energised by our promise to deliver happiness to the world with every bite
Resilient - Quick to adapt to change, persistent in the face of setbacks, always rejuvenating and ahead of time
Collaborative - Willing to work with others for mutual success, inclusiveness and transparency
If you haven't heard from us within 3 weeks of submitting your application, then please assume you have been unsuccessful.

pladis is an Equal Opportunity Employer, committed to hiring a diverse workforce. All openings will be filled based on qualifications without regard to race, color, sex, sexual orientation, gender identity, national origin, marital status, veteran status, disability, age, religion or any other classification protected by law.

We operate a strict Preferred Supplier List. If you are a recruitment agency and wish to submit candidate to be considered for this vacancy, you must have agreed to, and signed, our terms of business.We will not accept CVs from any other sources other than those currently on our PSL. We will not pay a fee for any candidate that has not been represented by a provider on our PSL.

Harlesden, United Kingdom
Full time
pladis