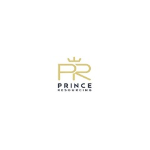 Mobile Cleaning Supervisor (TO-34520)
Found in: Jobg8
Description:
About Us
Founded in 2005, we provide professional Commercial cleaning services to a range of industry sectors across South Wales servicing over 150 commercial premises on a daily basis. Our business is based on an accurate understanding of our client's needs and appropriate practices are implemented accordingly. Our dedicated management team are passionate about delivering the best to our clients, which speaks vol- umes when our retention rate is 98%. As a business we have gained a credible reputation over the last 10 years for our top quality work, reliable staff and excellent customer care.
Company Vision & Values
Our Big Idea is to be the UK's first choice commercial cleaning company and nationally recognized as cleaning industry pioneers.
Our company has five key values; People, Passionate, Reliable, High-Standards, Industry-leading experts Job Overview
This is a mobile 'hands on' cleaning role which will see you on the road most days visiting a number of customer sites throughout the day. This role reports directly into the Area Manager and would see you not only leading from the front by executing extremely high cleaning and customer service standards, but you will also assist the Area Manager in managerial duties when needed. You must be a "can-do, will-do" personality with a pro-active, customer focused mentality. Flying the flag in terms of customer engage- ment and satisfaction is a key part of this role and being a solution finding person will definitely stand you in good stead for this role.
What you will be doing
* You will be the first point of contact for covering holidays and troubleshooting for the Area Man- ager
* You will closely with the Area Manager to manage all aspects of the contracts with customers, handling any queries that arise and finding solutions
* You will assist the Area Manager with any employee issues where necessary
* General cleaning duties to be carried out in line with our quality standards, including but not limited to; dusting, mopping, hoovering, emptying bins, deep cleans
* You will carry our Trial Clean interviews when hiring new recruits when needed
* You will be involved in training our new starters and existing cleaning team
* Any ad- hoc duties that arise due to the needs of the business
About you
* Happy to live and carry out our company values
* Positive attitude to work and life
* Ability to clean to an extremely high standard
* A willingness to learn
* Flexibility in order to meet the ever- changing demands of the business
* Previous experience of cleaning in commercial premises would be advantageous but is by no means essential as we are more interested in your willing to learn and your attitude
* Being able to supervise people and find solutions to issues and problems if and when they arise in a calm and methodical manner
* Being able to communicate with customers in a way that gives them confidence in us that we care about delivering an outstanding service and that we are committed to resolving any prob- lems they raise with us
* Having a high level of initiative will help you handle opportunities and problems with minimum need for guidance
* Able to work to set timescales and deliver what we promise
* Flexibility with your time and attitude will be essential for this role as it can be very reactive
* High-quality customer service mindset is key
* Motivated, proactive, energetic approach to life and work
* Driving license is essential as you will be driving every day in the company vehicle provided
* Happy to wear our uniform
What we will do for you
* Company vehicle is provided
* Fuel card
* Investment in your personal development through coaching and training
* Monthly Reward and Recognition scheme
* Employee referral scheme
* Fully supportive Operations, HR and Head Office team to support you in all areas you need
Essential Requirements
* Full driving license
* Right To Work in UK
For more information on this position please get in touch with Harry Driscoll at Prince Resourcing
4 days ago
City, Swansea, United Kingdom
Confidential