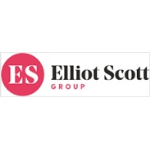 Seasonal Warehouse Operatives (TO-667DF)
Found in: Jobg8
Description:
Elliot Scott Group are working with a large Horticultural Warehouse Finishing Centre in Walberton, West Sussex. The positions will pay £8.72 per hour.
We are looking for Seasonal Warehouse Operatives for several areas within the warehouse including goods-in, packers, feeders, labellers, and loaders.
This is a demanding role, with long working hours on your feet, certain job roles will include heavy lifting and moving.
You will need to have a good communication skills both verbally and written and be prepared to get hands on and stuck in, a driving license is also preferential but not a necessity this is because of the remoteness of the location.
To be considered for the position, you will also need the following:
- Valid ID (Passport, EU ID Card, Drivers Licence accompanied with Birth Certificate)
- Non-EU Citizens will be required to have a valid VISA/Residence Permit along with a valid passport
- Proof of National Insurance (Ni Card, P45, P60, HMRC Letter)
- 2 year checkable reference history
- A minimum of 6 months previous experience in this role is ideal
Please click apply on the link below
3 days ago
Walberton, Sussex, United Kingdom
Confidential