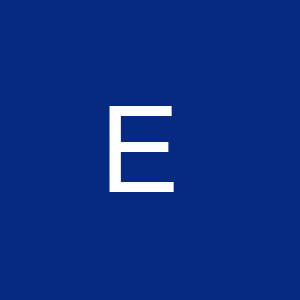 Coordinator and Counsellor
Found in: Jooble
Description:
Coordinator and Counsellor
Location: EACH's Brent Centre, Harlesden
Salary: £28,044 - £30,491 (inclusive of OLW)
Contract: Fixed term contract till 30th April 2022
Hours: 37.5 hours per week
Are you passionate about making a difference to someone's life?
EACH is a growing charity providing a range of specialist services to individuals and families affected by mental health, domestic violence and alcohol and substance misuse issues.
Our success and services are driven and delivered by a diverse staff and volunteer team, who are as passionate and committed as we are to meeting the needs of our local communities.
You will be working as part of our Project Strive, this is a specialised Education, Training and Employment (ETE) and mental health counselling service designed to address COVID 19 related inequalities experienced by Black and Ethnic Minority residents aged 18 + living in LB Brent.
You will be responsible for initiating and coordinating the service, related materials and activities, managing staff and volunteers and delivering our newly funded Project Strive.
In addition to this, Coordinator and Counsellor, you will:
Provide service management and service delivery co-ordination to a small team of outreach ward based ETE coaches and Volunteer Counsellors
Ensure scheduled, smooth, safe and equitable delivery of the service across the borough on daily basis
Develop related and where appropriate integrated 1-2-1, group work and service materials and activities
Provide one-to-one counselling and therapeutic groups
Provide case management and support to staff and service users
Manage service and staff performance including in response to quality, equality and ongoing consultation
Identify, manage and maintain referral pathways and partnerships with key stakeholders and professionals
In order to be successful in this role you will have experience / qualifications in:
A counselling qualification and experience in supporting BAME communities
Experience in managing or holding a senior role in services that enable, manage and or maintain recovery e.g. ETE
Understanding of emotional needs/mental health issues experienced by Black and Ethnic Minority residents aged 18 + including newly arrived groups living in LB Brent
Ability to support peers to develop project activities and undertake outreach
Ability to involve and support volunteer counsellors and colleagues across organisation as appropriate
Be able to work in partnership and in collaboration
Ability to speak a relevant community language (e.g. Gujarati, Farsi, Pashto, Tamil, Arabic) is highly desirable.
Closing Date: 25th April Midnight.
Interviews by zoom: Interviews 30th April 2021.
EACH offers a 4% – 6% contributory pension scheme dependent on employee's contributions and has a commitment to staff development and training. EACH is an Equal Opportunities Employer.
If you feel you have the necessary skills and experience to be successful in this role click on "APPLY" today, forwarding an up to date copy of your CV for consideration in the first instance.
Your CV will then be reviewed, and an application form will be sent to you. This must be completed; we do not accept CVs for interview.
No agencies please
Harlesden, England, United Kingdom
Full time
EACH Counselling