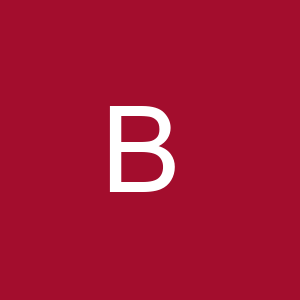 Senior Solutions Consultant (TO-1E1BC)
Found in: Jooble
Description:
Role Purpose
To work with new and existing clients to enable them to adopt the BAT Compliance, Mortgage and Wealth software products as part of our service to UK advice firms. The primary function of the role is to manage the client adoption of the solution, demonstrate the software and align customer needs with the BAT software to maximize the benefits of embedding this into their advice / service operating modals. 
To work with Product to identify client needs and ensure that these are documented in such a way that the business can delivery new business functionality within the software.
Work with the sales channel to demonstrate the benefits of using the software within their business.
High-level Responsibilities
To demonstrate the BAT software to end clients and prospect to ensure these have a good understanding of the functionality and more importantly, understand the benefits of adopt BAT in their business.
To work with Sales to help prospective client understand the benefits of using BAT, carrying f2f and remote software demonstrations. Able to answer questions from clients and prospects accurately and professionally, ensuring the benefits of the software are promoted in a positive way, always.
Identify and record product ideas that are derived from sales demonstrations, ensuring product is aware of the product gaps and that product can understand and prioritise future product roadmap items.
Define an "ideal" software demonstration account for each proposition, in terms of business attributes and user data, that will allow the business to successfully present the software. 
Create and continually evolve a standard onboarding plan and supporting collateral related to the client adoption of the BAT compliance, mortgage, and wealth functionality.
To explore ways to continually improve the automation of the onboarding process to reduce the implementation time and cost, to allow this function to continue to demonstrate measurable scale improvements.
To develop training collateral and web seminar content and hold client online sessions to promote key techniques that allow clients to self-serve onboarding activities.
Create a series of sales orientated process maps that define the "ideal" steps to be taken by a firm to maximise the benefits of embedding BAT in their business.
To work with the IFAC team to draw up a list of key accounts that we will be targeting in each quarter, to ensure the target accounts are optimising the BAT solution in their business.
To work in conjunction with the IFAC team to promote the benefit case related to the embedding BAT into the adviser operating model and to ensure during the onboarding phase of the project, the deliverables target the benefit case agreed prior to the project inception. If there is divergence, to flag this with the client.
To build mutually agreed onboarding plans with clients that ensure each party is aware of their respective responsibilities in delivering the planned tasks and the associated benefit case of adopting BAT.
To manage the key milestones defined within the project plan and ensure that these are delivered on time and within the budget agreed.
To produce a one-page project report that clearly articulates the project status, key activities achieved and outstanding. Where appropriate suggest activities that will ensure the plan remains on track.
Work with Marketing to develop collateral and website content that can be distribute online through a variety of channels.
Provide feedback to the Executive Team on key blockers to adoption and where appropriate provide feedback to or engage Product to ensure the blockers are assessed and eradicated in a timely manner.
Set up and maintain a set of learnings (objection handling successes or propositional blockers) which should be communicated to Sales and Product on regular intervals
KPI's and measures
Number of sales demonstrations in each quarter against an agreed target.
Number of firms onboarded in each quarter against an agreed.
Number of end consumers sign up for BAT against agreed targets.
On time and budget project onboarding.
Client satisfaction survey.
Continual process improvements and measurable success post the implementation of the improvements.
Key Deliverables
Software demonstration accounts for each of the propositions.
Product gap analysis.
Onboarding project collateral.
Executive reporting pack demonstrating key business metrics related to sale presentations and onboarding projects.
Stakeholders
Chief Executive Officer
Development Director
R&D Director
Sales
Personal Skills
Excellent presentation software skills by remote and f2f
Strong organisational and time management skills
Proven planning and prioritisation abilities
Strong analysis skills
Able to use initiative and work under pressure with accuracy and focus.
Problem solving 
Excellent numeracy, data rationality and decision making.
Outstanding collaboration and team working
Excellent communication, both written and verbal
Ability to guide and where necessary encourage clients to achieve agreed outcomes. This will require a confident and engaging client relationship style that is focused on outcomes. 
Essential Skills
Project management
Data analysis
A working understanding of the Advice Industry in the UK, especially the UK advisory space
Good working knowledge of advice propositions and how these are evolving as the digital channels are augmented into an existing operating model
Required qualifications
Degree level education in computer science or business disciplines or more than 3 years' experience in software demonstration sales 
Tele sales experience.
7 days ago
Gloucestershire, England, United Kingdom
Broker Admin Technology Ltd