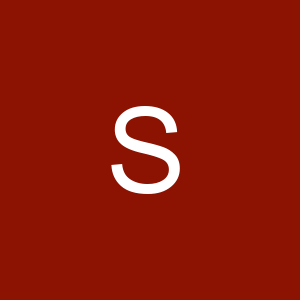 Support Worker (TO-D54D9)
Found in: Whatjobs
Description:
**Support Worker**
South West Area Services (office/field based covering Lanark, Lamington, Carluke and Biggar)
£9.30 per hour - With a commitment to pay Living Wage
Full Time, Part Time and Casual Positions available
Reference: SA/952
"Great place to work, feel really supported" staff member from Clannalba
**Our Services**:
Clannalba - provides Residential Support for 9 young autistic men, enabling them to lead happy, healthy and fulfilling lives. Clannalba is located in Lamington, by Biggar, South Lanarkshire - due to location drivers are preferred.
Ridgepark House - is a Residential Assessment and Transition Service supporting 9 individuals to develop their skills for the future. Ridgepark is situated in Lanark.
South West Area Services - provides 24/7 housing support and care and home to 30 autistic adults living within their own tenancies across Lanark, Carluke and Biggar.
**Scottish Autism's Values are**:
- Collaboration - we work with others and value their opinions
- Compassion - we work with each other and our service users with care and kindness
- Change Makers - we never stand still, we move positively forward always focused on quality and being the best
- Contribution - we love what we do, we never lose sight of our purpose and the difference we make in society
It is not necessary to have experience of working within social care as we are seeking to appoint Support Workers who share our values and are willing to learn and develop into the role.
"Communication is good and myself and my manager have a good professional relationship with each other" staff member from South West
On a day to day basis, Support Workers enable autistic people to complete all activities of daily living, which includes personal care and household chores. You can also expect to be out and about supporting autistic people to access their communities and totake part in activities of their choosing, which is great fun for all.
"I feel privileged to be part of a hardworking, positive and enthusiastic team" staff member from Ridgepark
**Scottish Autism offers you**:
- 32 days' holiday (which increases with your length of service)
- Sector leading training from day one, including fully funded support to complete your necessary SVQ
- Non-contributory life assurance scheme
- Workplace Pension
Please note, all new employees must register with the Scottish Social Services Council within 6 months of starting in post.
Closing Date: Wednesday 18th November 2020
Valuing diversity and promoting equal opportunities is at the heart of our vision, mission and values.
Registered charity number is SC009068
So, if you're seeking your next challenge as a Support Worker, please apply via the button shown.
This vacancy is being advertised by Webrecruit. The services advertised by Webrecruit are those of an Employment Agency.
Other organisations may call this role Care Assistant, Junior Care Worker, Trainee Support Worker, Junior Support Worker, Care Support Worker, or Trainee Autism Practitioner.
3 months ago
Lesmahagow, Lanarkshire, United Kingdom
Scottish Autism